Short biography of St Francis of Assisi
1182

Francis is born in Assisi. Happy childhood, he enrolls in the army, and becomes a prisoner...

1204

A meeting which is a step in his conversion: the kissing of the leper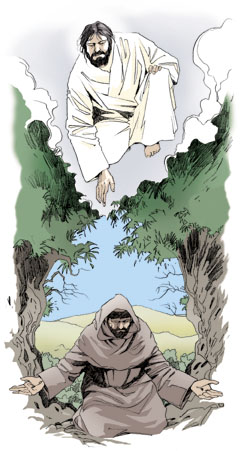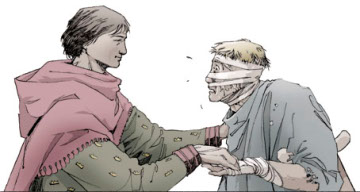 1205

Francis becomes a mason, he restores three churches...
Touched by Grace, he seeks the meaning of his life.

1209

Pilgrimage to Rome. The Pope approves his way of life (birth of the Friars Minor Order)

1212

Clare of Assisi, seduced by Francis' way of life, settles down with a few companions in San Damiano (birth of the Poor Clares Order)

1221

Men, women, households are also attracted to the spirit of the Gospel lived in the manner of Francis (birth of the Secular Franciscan Order)

1215

Francis attends the Fourth Lateran Council. Later, during the crusade, he meets the Sultan.

1224

Marked by the Passion, Francis receives the stigmata.

1225

Francis composes 'The Canticle of Creatures'.

1226

On October 3rd, Francis dies, surrounded by his brothers.