What is mass?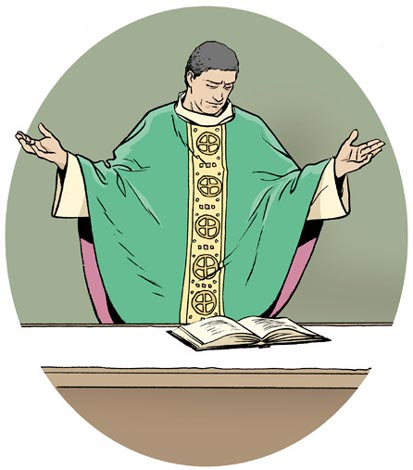 For each sequence an online preview is available
and a presentation file (PowerPoint) can be downloaded.
Click on the chosen sequence.
Sequence 1: To understand the why and how of the Eucharist.
Sequence 2: The place, the furnishings, the liturgical objects and ornaments, the 'actors' of the liturgy.
Sequence 3: The mass.

Introductory rites, liturgy of the Word.
Eucharistical liturgy, the rites of conclusion.